The International Wolf Center has numerous programs that enhance both in-person and online educational experiences. Our ambassador wolves reinforce our educational messages by creating a connection with each one of our visitors. Take a look at the variety of programs we have so you can plan your visit!
(included with admission)
Wolves of the Northwest | 9 a.m.
North America has 5 different subspecies of the gray wolf. In this program, we will discuss the type of subspecies our new pups are, the Northwestern gray wolf.  We also talk about a variety of other animals commonly found in western North America.
Ambassadors to the Wild | 10 a.m.  |  2 p.m.
Learn about our ambassador wolves! This program introduces the Center as well as each of our ambassador wolves, their histories, and the socialization process that helps them to be ambassadors for their counterparts in the wild.
Gray Wolf 101 | 11 a.m.  |  4 p.m.
The gray wolf is a social carnivore found in a variety of regions throughout the northern hemisphere. This program provides an overview about the gray wolf species including hunting, pack dynamics, and communication!
Wolf Enrichment | 12 p.m.
Looking for the wolves?  Wolves typically try to conserve energy and avoid the heat of the day.  Please join us at the observation windows while staff encourage our ambassador wolves to actively investigate their enclosure.
The Wolves and Moose of Isle Royale |3 p.m.
The declining wolf population combined with an increasing moose population on Isle Royale led to a decision to translocate wolves to the island. Learn more about the history, population dynamics, and recent wolf translocations to this isolated ecosystem.
Pup 101 – June 5 – August 2: 10 a.m.  |  1 p.m.  | 3 p.m.  | 4 p.m.
Join this program for an overview of pup development while also getting to see our new ambassador wolf pups up close!  The wolf pups will be brought into the auditorium as part of the program but for their safety and health, direct contact with them will not be possible.
Note: Wolves are curious and will generally come out during a program in the auditorium. However, they are wild animals, so we cannot guarantee that you will see the wolves during a particular program.
(small additional fee for after hours programs)
What's for Dinner?
Saturdays at 7 p.m. – 8 p.m.
Adult Non-member  $8; Adult Member $5
Child Non-member (4-12) $5; Child Member $3
Children 3 and under FREE
Learn about the fascinating feeding behavior of wolves as you watch our Exhibit Pack dine, cache, hide or lay on a variety of prey.
Howling Safari
August – Wednesday and Friday at 8 p.m. – 10 p.m.
September – Saturday at 8:30 p.m. – 10:30 p.m.
October – Saturday at 8:30 p.m. – 10:30 p.m.
Adult Non-member $10; Adult Member $9
Child Non-member (6-12) $6; Child Member $5
Not suitable for children under six. If you are participating with children under 8 years old, to comply with Minnesota car and booster seat laws, you will need to provide your own transportation on field trips.  Field trip locations are easy to get to, just follow our staff!
Prior registration is required.

Did you hear that?! Learn about wolf vocalizations before practicing your own howl and venturing into the nearby forest to try howling to a local wolf pack. Don't be surprised if they howl back!
11 a.m. daily from June 15 to Aug. 14
Learn about wolves through interactive games and fun activities. This hands-on program is designed for kids 4-12 years old. Parents must remain on-site and with their child.
Behind the Scenes – Members Only
8:30 a.m. Fridays, starting June 5, ending July 30
Adult $10, Child (6-12) $5
Not suitable for children under six.
Prior registration required.

This behind-the-scenes experience gives members exclusive access to areas off-limits to the general public! Get up close and learn about the socialization, care, and feeding of our ambassador wolves including our 2020 pups. You'll view the wolves from benches near the fence. We will hold the sessions even in less than desirable weather, so dress accordingly.
(Online Registration Required)
Past Events
Events Search and Views Navigation
January 2020
January 18 @ 8:00 am
-
January 19 @ 5:00 pm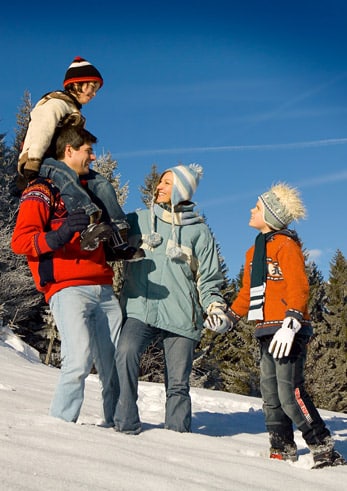 Rates: $75 Adult Non-member (13 years old and older), $67.50 Adult Member (13 years old and older) $50 Child Non-member (6-12 years old), $45 Child Member (6-12 years old) Registration Deadline: January 4, 2020 A full weekend of family fun showcases the best of what the International Wolf Center and Ely have to offer. The Wolf Family Rendezvous program includes three days of free admissions to the International Wolf Center, private lessons about wolves, private-wolf viewing time before the Center opens and after…
Find out more »
February 2020
March 2020
+ Export Events
The International Wolf Center advances the survival of wolf populations by teaching about wolves, their relationship to wildlands and the human role in their future.