Our expert wolf educators have developed challenging and memorable programs for you to enjoy in Minnesota's north woods. So grab your friends and family and make memories that will last a lifetime!
November 2019
November 25, 2019
-
February 6, 2020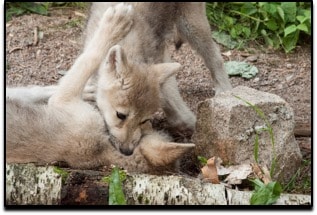 The 2020 Pup Care application process has begun! Adding pups to the Exhibit Pack is an exciting time for us at the Center. The selection process for our Pup Care team requires us to select a dynamic group of people that will create a positive, socially engaging experience for the pups. Download the Pup Care Program Briefing for a complete description of our program, expectations of our participants, schedules, fees and application form. This packet is required reading for participation…
Find out more »
January 2020
February 2020
March 2020
June 2020
+ Export Events
The International Wolf Center advances the survival of wolf populations by teaching about wolves, their relationship to wildlands and the human role in their future.