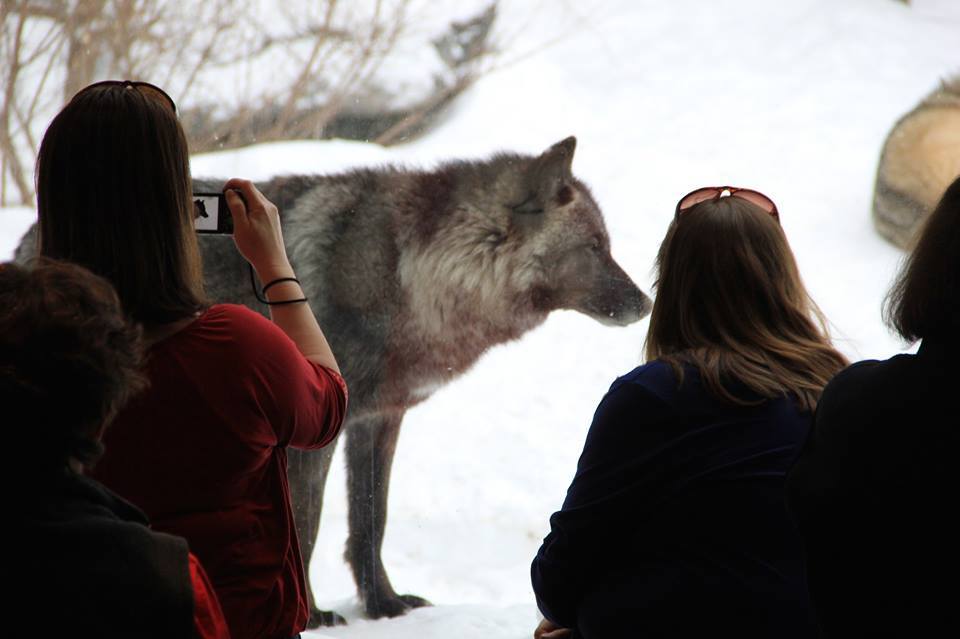 See our Ambassador Wolves
Our interpretive center in Ely features expansive observation windows with spectacular views of our resident ambassador wolves as they interact with each other in the natural 1.25-acre wolf enclosure and den site.
Currently, the Exhibit Pack includes two Rocky Mountain wolves: Aidan and Denali, Boltz, a Great Plains wolf and two arctic wolves, Axel and Grayson. And yes, they can see you and may be curious enough to approach you within inches of the observation glass. Be sure to bring your camera to capture this unforgettable experience!
---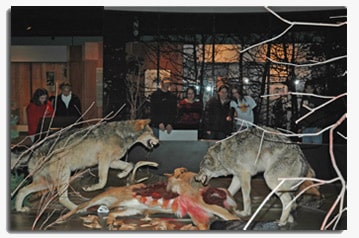 Wolves and Humans
Werewolves and puppy dogs, spirit wolves and Canis lupus on the hunt await visitors to the award-winning Wolves and Humans exhibit designed by the Science Museum of Minnesota. Both in fantasy and reality, the wolf has held deep meaning for humans. This hands-on exhibit shows the fascinating, age-old dance between wolves and humans and the modern conflicts that still threaten the wolf's survival.
---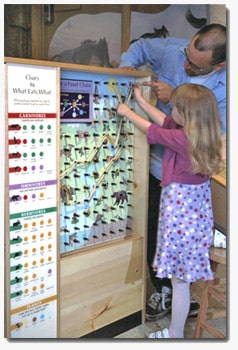 Little Wolf
Crawl into the Little Wolf den in this delightful children's exhibit and what do you hear? The soft whimpering of pups! Children ages 3 to 9 can romp with the spunky character, Little Wolf, through the four seasons of a pup's first year. Kids will discover a moose towering over Little Wolf's mailbox, mysterious holes to explore and lively games and activities. Kids AND parents enjoy this exhibit, designed by the Science Museum of Minnesota, with artistic help from Ely community members.
Save
Save
Save
Save
Save
Save