For more information on any of these topics, just click the links below to be redirected:
Lodging ♦ Exhibitors ♦ Educator Workshop ♦ Agenda ♦ Things to Do
♦ Download the Event App ♦ Sponsors
Ely Chamber of Commerce
Discover the Ely, Minnesota difference! Here, you'll experience the best of both worlds – the relaxed atmosphere of smaller-town living yet many of the advantages of big-city living. A scenic drive from the North Shore, Ely, MN offers not only the ultimate in wilderness experiences, but also some of the finest places to eat and shop as well as many beautiful Minnesota resorts and lodges, rental cabins and varied year-round Northern Minnesota recreation experiences. Whether you're Minnesota canoeing into the unspoiled, world-famous Boundary Waters Canoe Area Wilderness (BWCAW) or relaxing at one of the fine hotels in Ely, you're sure to discover the last great pure experience!
Bell Museum of Natural History
The new Bell Museum brings together science, art, and the environment with a unique Minnesota perspective. The museum features a digital planetarium, high-tech exhibits, their famous wildlife dioramas, outdoor learning experiences and more.  If you love to explore and discover, you'll love the Bell Museum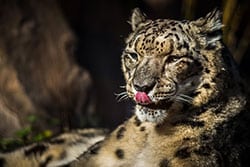 Como Park and Conservatory
Como Zoo features indoor and outdoor exhibits, including large cats, primates, polar bears & aquatic animals. The Marjorie McNeely Conservatory has permanent tropical and changing seasonal plants and flowers. Como Town, Family Amusement park features kiddy rides and concessions.
Visit the Guthrie to see a show, grab a cup of coffee and explore the building, shop at the Guthrie Store, or to simply take in the extraordinary riverfront views. Backstage tours are Friday and Saturday mornings.
Mall of America® is more than a shopping mall near the Twin Cities. It's over 520 shops full of tax-free shopping and 50 restaurants full of delicious food. It's Nickelodeon Universe®, SEA LIFE® Minnesota Aquarium, FlyOver America, Crayola Experience, and more – all under one roof. Most of all, it's an unforgettable experience. And it's all right here in Bloomington, MN. Come see what's in store. Located across the Interstate from the Minneapolis–St. Paul International Airport.
Located just minutes south of Mall of America, the Minnesota Zoo brings education and entertainment to life! The zoo is home to penguins, a lush tropical forest and aviary, marine center, boreal forest, tundra and a family farm. With more than 4,300 animals, you're bound for a new adventure on every visit!
The Science Museum of Minnesota is the most popular museum in the Upper Midwest. It focuses on topics in technology, natural history, physical science, and mathematics education. All of the exhibits are designed with families in mind, so you will find exhibits components designed for both children and adults. The museum features dinosaurs, hands-on exhibits, and the Omnitheater. 
To find more exciting things to do, visit Explore Minnesota!