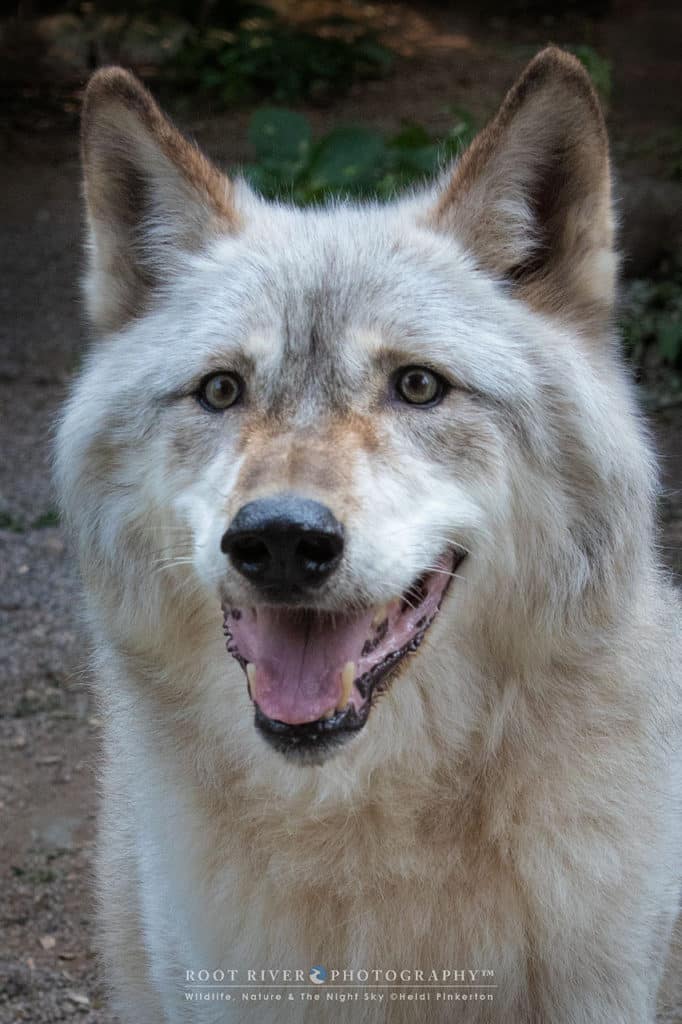 Date: January 12, 2019
Time: Saturday at 8:00 a.m. – 3:00 p.m.
Registration Deadline: December 30, 2018
Program Rates: Non-Member $75, Member $67.50
Join us to see how Ely-area photographer Heidi Pinkerton photographs wild animals in their natural environment. She will share favorite locations, and why learning their behavior yields the best shots. Find out what her go-to gear includes, along with some basics on how to use it, and how you can apply these techniques to create your own photography style.
This is a hands-on workshop designed to help you learn the basics of your camera, and how to create the images you desire. Bring your camera, manual, tripod, batteries and CF/SD cards! We'll have plenty of breakout sessions to practice photographing the Ambassador Wolves at the Center, along with a light lunch mid-day.
Download important program details [PDF] (Cancellation policy, details on activities, meals, transport, packing list, itinerary and REQUIRED health form) 
Minimum Age: 18
Location: International Wolf Center
Minimum number of participants: 10
Maximum number of participants: 20
Activity Level: Easy. All instruction will be on-site at the International Wolf Center.
Package Includes:
---
Cancellation Policy
International Wolf Center reserves the right to cancel programs if:
The minimum number of registrations is not met. (Full refunds will be given to those who have registered, however, the Center is not responsible for additional expenses incurred by participants in preparing for the program including flight and/or other travel expenses).
Severe weather or other emergency conditions occur that may endanger participants or staff.
If a participant must cancel their attendance at a program:
All cancellations are subject to a $50.00 processing fee.
Cancellations made between 15 and 30 days (or more) of the program start date will receive a full refund of program fees, or a credit to be used towards a future International Wolf Center program.
Cancellations made within 14 days of the program start date will not receive a refund.
No refund can be made for absence from the program unless arrangements are made at the time of the booking.
The International Wolf Center regrets that it cannot make exceptions to the refund policy. If you think there is a chance that you will need to cancel, we recommend purchasing separate trip insurance.