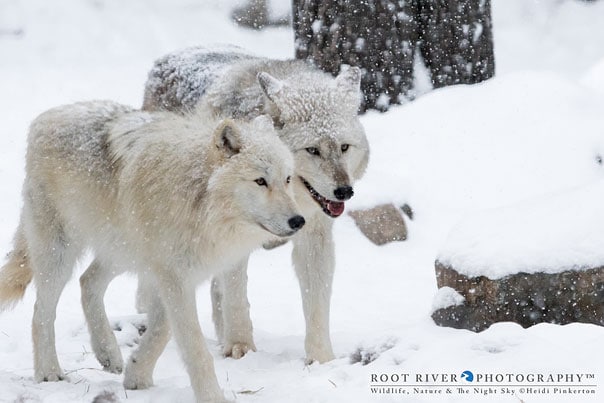 Program Rates: Non-member $75, Member $67.50
Registration Deadline: January 27, 2020
With a better understanding of how some of the animals not only survive but thrive in our Minnesota winters, you'll give yourself the advantage of better wildlife photography.  Join photographer Heidi Pinkerton for this full-day workshop at the International Wolf Center.  You will learn go-to settings for capturing animals on the move, including stopping the action of birds in flight.  Discover techniques for making your subjects pop in the scene, along with a general overview of how Heidi processes her wildlife images from RAW to getting them ready for print.
Also available is a two-hour session in Sax-Zim Bog on Sunday morning. 7:30 a.m. – 9:30 a.m.
Additional fee: $25
Download cancellation policy [PDF].
Minimum Age: 18
Location: International Wolf Center
Minimum number of participants: 10
Maximum number of participants: 20
Activity Level: Easy.  All instruction will be on-site at the International Wolf Center with an optional session at Sax-Zim Bog on Sunday.
Package Includes:
Note: Participants need to provide their own transportation to the Sax-Zim Bog Welcome Center.