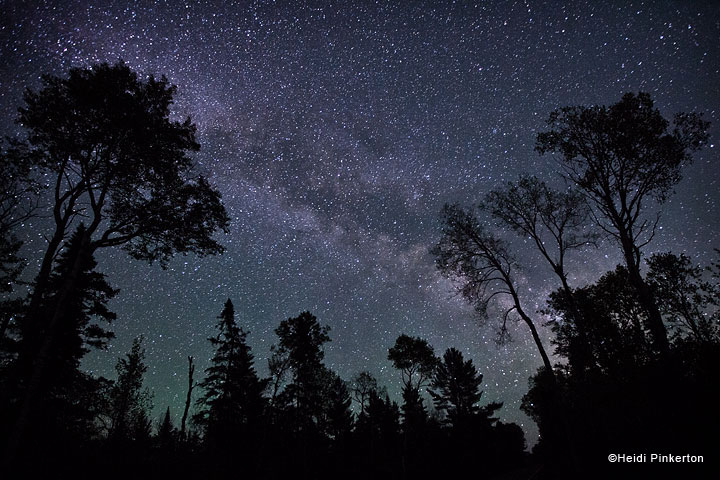 Program Rates: Non-member $75, Member $67.50
Registration Deadline: March 9, 2020
Come to the dark side of photography where you'll learn to capture the beauty of the night.  Learn how photographer Heidi Pinkerton creates intriguing compositions after dark.  She will go over basic camera settings and show you how to focus in the dark, but this workshop goes beyond that.  Heidi will bring in RAW images and show you how she processes and prepares them for print.  After the sun sets, we'll meet outside to practice photographing the night sky.
Download cancellation policy [PDF].
Minimum Age: 18
Location: International Wolf Center/Boundary Waters Canoe Area Wilderness
Minimum number of participants: 10
Maximum number of participants: 20
Activity Level: Easy.  All instruction will be on-site at the International Wolf Center with an off-site night shoot session.  7:30 – 9:30 p.m.
Package Includes:
Note: Participants must provide their own transportation for the off-site night shoot.  Directions and location will be provided during class.