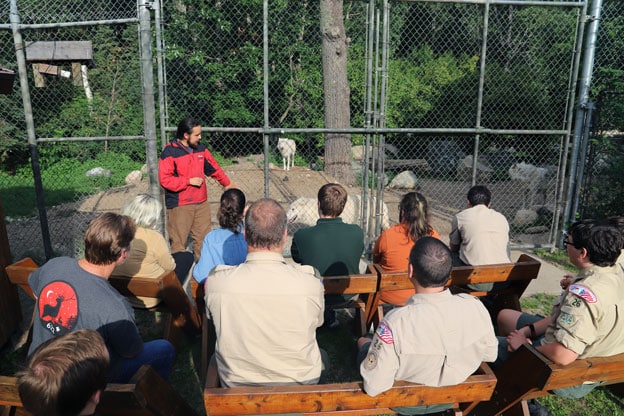 Program Rates: Adult Members $10, K-12 Students $5
Registration Deadline: July 16
Join the Center staff for a Friday morning MEMBERS ONLY Behind the Scenes program during a period of heightened activity in the Exhibit Pack, Retired Pack.  Wolf care staff will help identify individual wolves, interpret behavioral activity and provide details on the overall captive management plan.  Online Pre-registration is required.
Due to wolf behavioral focus, no children under the age of 6 can be included in this program.