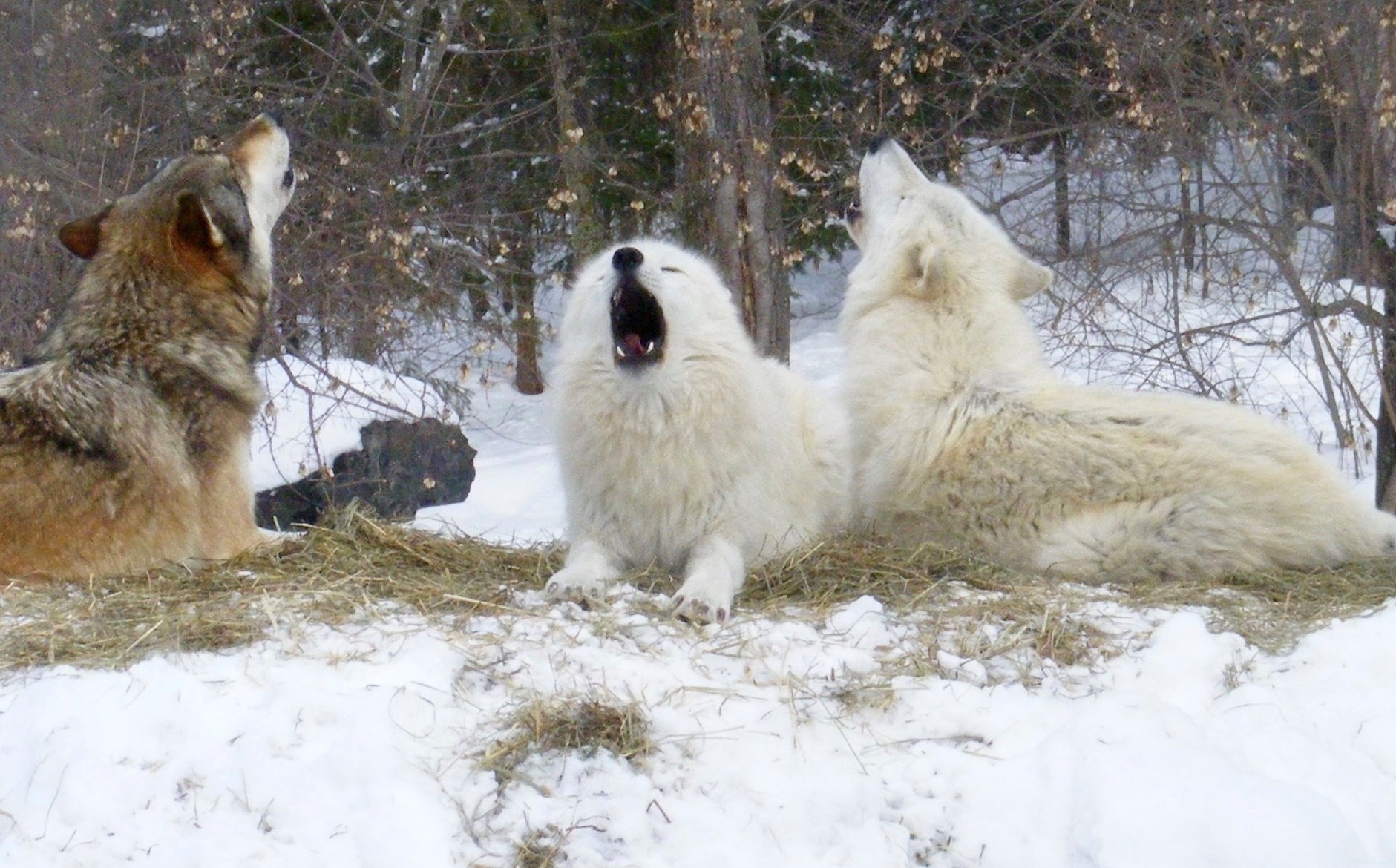 Program Rates: Adult Non-member $10; Adult Member $9
Child Non-member (6-12) $6; Child Member $5
Not suitable for children under six. If you are participating with children under 8 years old, to comply with Minnesota car and booster seat laws, you will need to provide your own transportation on field trips.  Field trip locations are easy to get to, just follow our staff!
Did you hear that?! Learn about wolf vocalizations before practicing your own howl and venturing into the nearby forest to try howling to a local wolf pack. Don't be surprised if they howl back!
Prior registration is required.