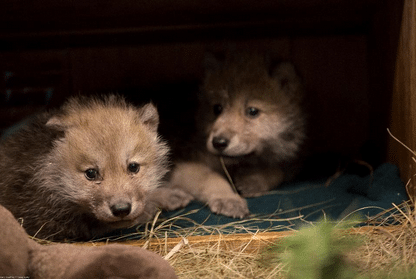 Webinar subscription rate: Non-Member $140, Member $120
(~$68 cost savings over individual viewing)
Subscription registration closes February 1st, 2020
Support the ambassador wolves with a subscription to the 2020 Wolf Care webinar series. These 15 one-hour sessions include birthday celebrations of the ambassador wolves, a welcoming of our 2020 pups, status updates as the pups' transition into the Exhibit Pack as well as topics related to the change of the seasons that may impact pack dynamics. Each webinar features a live view of the wolves and the opportunity to direct questions to wolf care staff. Each webinar is archived, and a link will be shared with subscribers to watch at a more convenient time.  All webinars are broadcast in Central Time.
Biologist webinars are NOT included in Wolf Care Webinar subscription.